Google penguin update has given boost to contents and simultaneously there is tremendous increase in guest blog posting services. SEO industry consider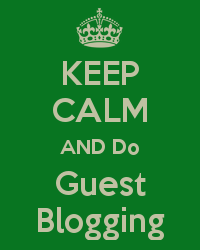 guest blog post as safe and Matt Cutts Google spam team head also recommended guest blog posting if it is for sharing contents not just for taking links.
The question which is raised from time to time by the guest bloggers and blog publishers what should be the minimum words in guest blog which will considered as organic content by the search engines. or What minimum words articles will get more acceptance from guest blog publishers. The debate is resolved by John Mueller Webmaster Trends Analyst at Google Switzerland. According to John Mueller more important is quality, usefulness, uniqueness and originality of contents. He support by example that tweet of 140 words at Tiwtter is considered as good.
Googlebot doesn't just count words on a page or in an article, even short articles can be very useful & compelling to users – Make sure that your content is really unique (not just rewritten, auto generated, etc) and of high-quality. Google Webmaster Help
Megri outreach written this post to draw the attention of Guest blog publishers or blog owners who demands for minimum of 800 word of blog post. If the contents are good less words will work.