Just Cheers! to the 29th birthday of Megrisoft. This is a wonderful journey started by Mr. Mohnesh Kohli, the CEO of the company, on the 5th of February 1992 in The City of Beauty, Chandigarh, India. Megrisoft provides services globally, including in the United Kingdom, United States of America, and Canada, with an infrastructure of 200 workstations.
On 5th February 1992, the company was founded by Mr. Mohnesh Kohli in India. The main purpose of starting the company was to explore new technologies with great skills, deliver great quality work, enhance their knowledge, and satisfy the customers by adding more value to it. To establish a successful business, you must focus on customer satisfaction and trust. We believe in building a professionalized business; it's more than just technology which is required.
Megrisoft is a well-known reputed company where clients get all digital services like Digital marketing, SEO services, Content Writing Services, Blogger outreach services, Web designing & development, Website maintenance, Social Media Marketing, Submission services, Industrial training, financial and IT consultancy in just a single click. We are proud to say we are completing a successful 29-year of journey. When the company was established, there were a few staff working, but now we have many inspired teams with excellent skills, hundred plus employees working together worldwide. When you work in a team, companies grow more and generate creative and innovative ideas.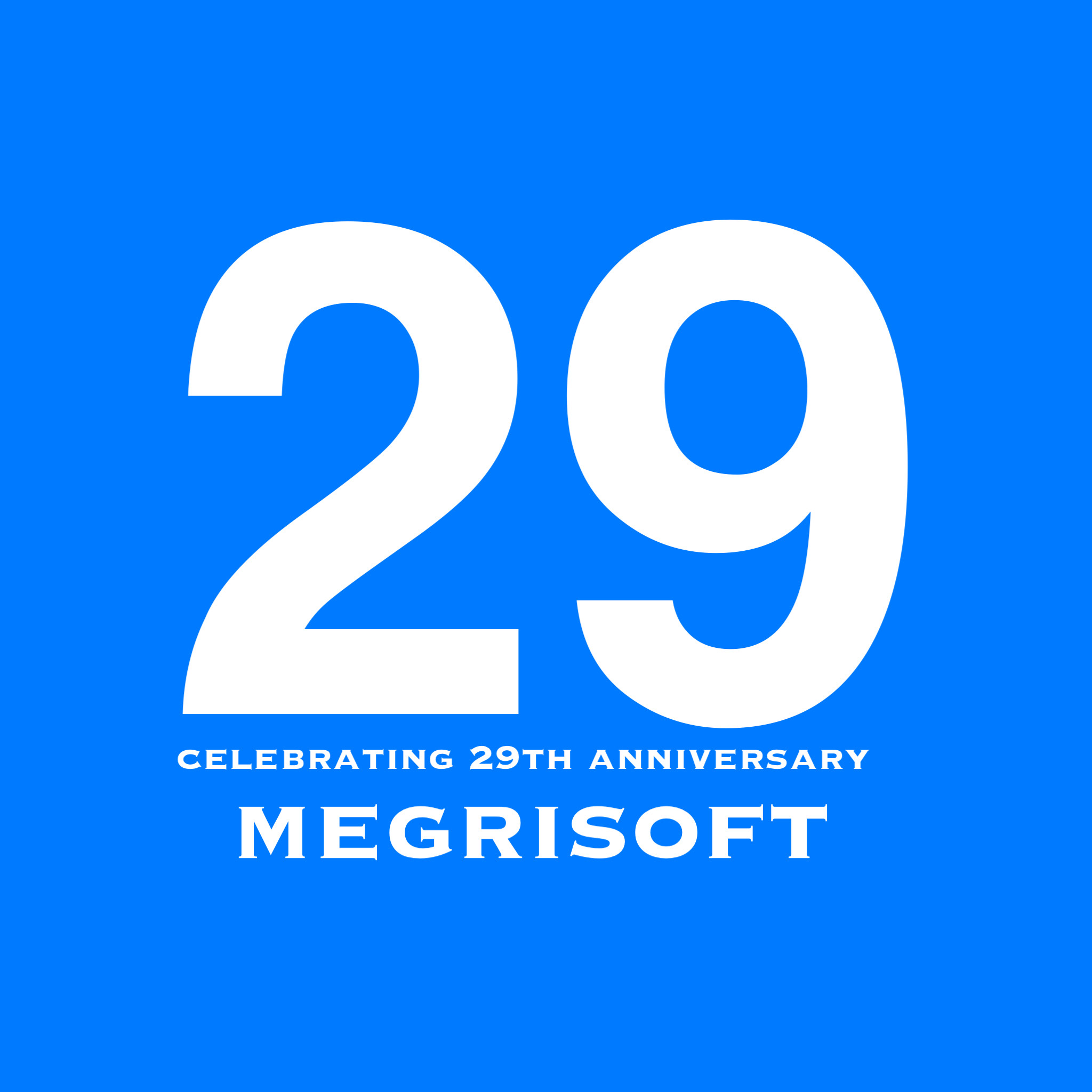 We give value to our employees and create a healthy environment for them. We are also successful in building a healthy relationship with our staff. And the credit for the success goes to our entire team of experts.  The hard work of our team is the key to our success.
We always wish we celebrate many more anniversaries and grow more. We always give extraordinary services to our clients and keep a healthy business relationship with them. Thanks to all team members for being a part of megrisoft these years.